Member Benefit Spotlight – Web Referrals
One of the many "member benefits" of the Memphis Medical Society is referrals to your practice. From inquiring phone calls to word-of-mouth to our official directory – our team is continuously referring new patients to you!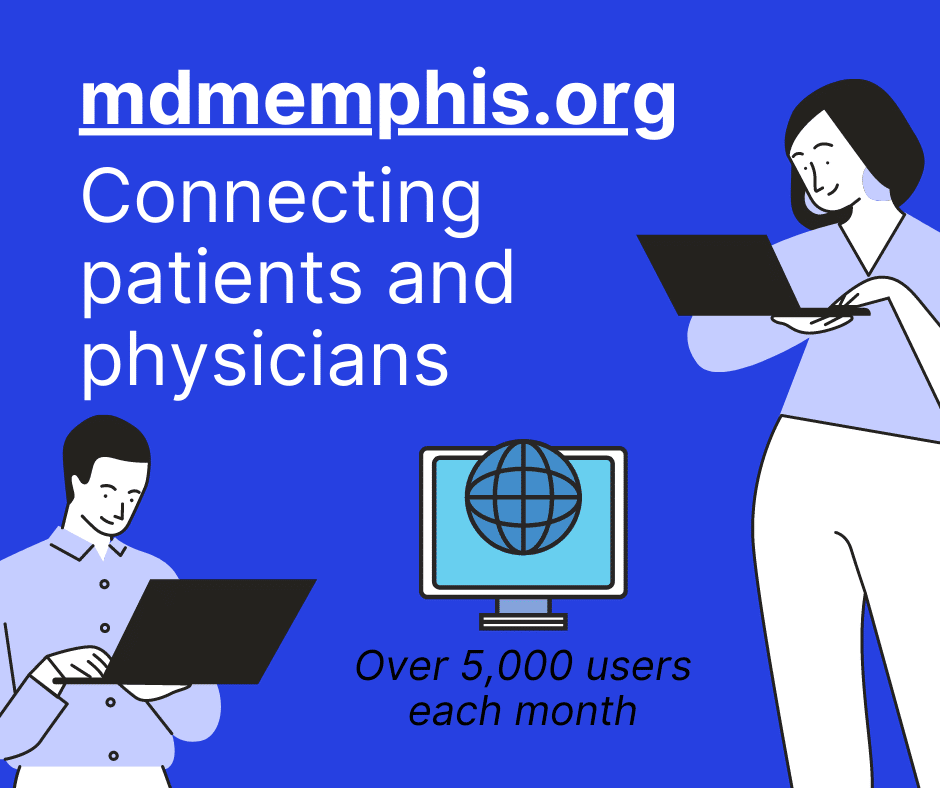 MMS hosts an online physician directory as a key benefit for members and the Memphis community. Each month, potential patients land on our directory when searching for specific names, specialties, and terms like "physicians in Memphis." We track the analytics and narrow it down to individual page/profile views. Those page views are potential or existing patients who are accessing your profile on our website.
Lately, in an effort to share more about what we do for our members, we've been sharing that information! Each month, we send a report to those physicians whose profile receives a considerable amount of visits.
If you're interested in increasing the accuracy and information on your profile, we invite you to update it! Not only will it help potential patients learn more about you, but it will make your profile more likely to appear near the top of a Google search.  You can find your profile by visiting our online directory and typing your name into the search bar. To update your profile, complete this form with your updated information.
We're happy to be a source of referrals and resources for our members, and we look forward to expanding both throughout 2021.