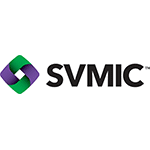 Practice University
An Education Series for Practice Management
In the world of medical practices, balancing the needs of physicians, staff, and patients is challenging, but necessary. SVMIC's new education series, Practice University, is designed to help you through various challenges and at any stage of your learning process.
One-Day Regional Workshops:
These workshops are designed to assist those working in a supervisory role in a medical practice. The curriculum has been developed to address the most critical issues in today's business environment. While there is no required experience level to attend these workshops, it is assumed that participants have a working knowledge of medical practice operations, terminology, and a basic understanding of the outlined content areas.
Cost: $99 per person includes both breaks and lunch.
To view the agenda and register, visit: svmic.com/regional-workshops
Topics Covered in the Regional Workshops:
Telehealth: Past, Present, and Future
The No Surprises Act: Are You Compliant?
Medicare, Payors, Reimbursement, and
Value-Based Care Updates
Human Resources and Staffing: Managing
Through the Great Resignation
Independent, Integrated, and Private Equity
Cybersecurity: Developing a Vision for Security
and Risk Management
Dates and Venues:
Memphis, TN | Wednesday, June 22
Memphis Hilton , 939 Ridge Lake Boulevard
Knoxville, TN | Thursday, August 18
Embassy Suites Knoxville , 9621 Parkside Drive
Nashville, TN | Thursday, September 1
Hilton Airport , 2200 Elm Hill Pike
Little Rock, AR | Thursday, September 8
Embassy Suites Little Rock, 11301 Financial Centre Parkway
Rogers, AR | Thursday, September 20
Embassy Suites NW Arkansas, 3303 South Pinnacle Hills Parkway