Join us for the 2021 Day on the Hill – virtually!
March 3, 2021 from 11:30 am – 12:30 pm CST.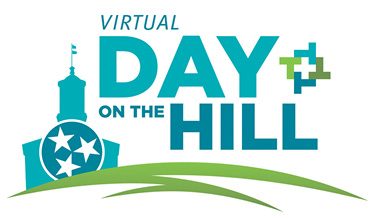 The Memphis Medical Society will join the Tennessee Medical Association for the annual policy briefing and lobby day in Nashville that connects physicians directly with lawmakers. Day on the Hill is your chance to advocate for your patients and discuss major issues affecting the medical profession in Tennessee.
The General Assembly has declined large, in-person group lobbying events, so we will visit lawmakers virtually via Zoom conferencing with small breakout discussions/sessions. Typically, Day on the Hill is an all-day event, but thanks to this year's virtual platform, it will shrink to "a dynamic 60-minutes, and it will occur from 11:30 am to 12:30 pm CST."
The format may look different, but the concept and impact remain the same. TMA has extended invitations to all 133 legislators and expects dozens of physicians to attend online to address healthcare-related issues.
Register below to receive the Zoom meeting link, password and login information.
The Memphis Medical Society is looking forward to the annual opportunity to impact healthcare in Tennessee, and we hope you will join us in representing Memphis!